MCV Variable Speed Fire Pump Controllers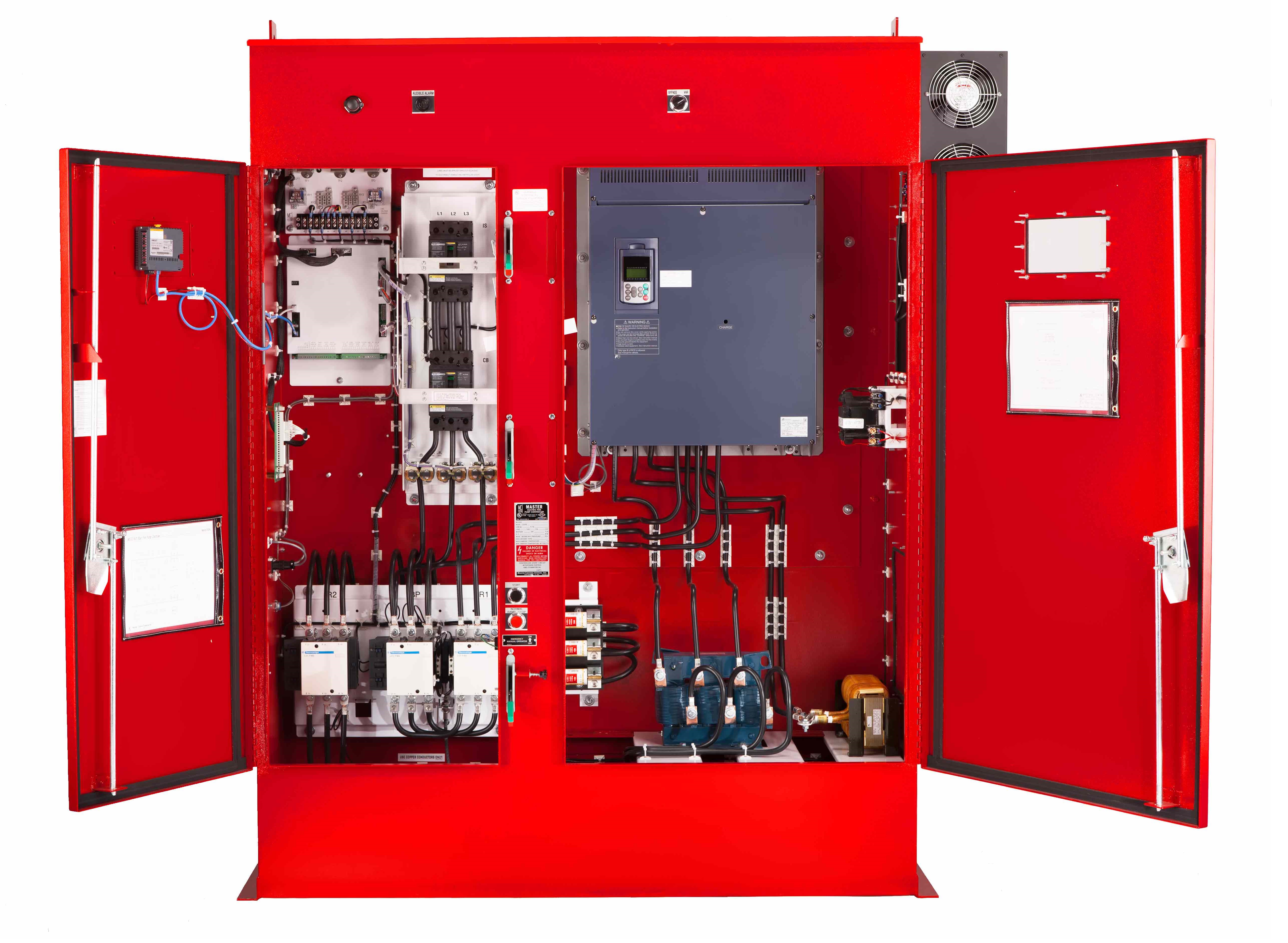 Overview of Variable Speed
The Variable Speed Controller is able to address many important, and until now, grueling issues such as:
- Overpressure at no-flow situations
- Eliminating PRVs, drain risers and storage tanks
- Designing the building at full flow and not worrying about no flow
- Down-sizing your generator set
- Re-zoning your building to have fewer zones
We manufacture every type of Fire Pump Controller, including both single and dual source (transfer switch) controllers. We build our electric controllers in two versions: the basic electric Motor Control (MC) Series Controller that you see here, and our advanced EC Series Enhanced Controllers. All of our full service MC Fire Pump Controllers are engineered to meet NFPA 20, Underwriters Laboratories, and Factory Mutual Approvals.